Here's what just a few of our customers are saying about us.
Mark & Nataliya,
Thank you so much for helping us with the most beautiful engagement ring! We appreciate your kindness & sincerity more than you know. You helped make our engagement so special. We love you guys! Thanks again!
With love,
Mark,

Thank you so much for helping to make 2015 such a memorable year for us! We appreciate all of your patience and expert guidance in creating such beautiful customized rings!
Mark,

Thank you  so much for your help picking out an engagement ring. I know she will love it. Also thank you for taking care of me the way you did. I've been saving and looking for a good deal for some time, the ring is way more than I thought I could afford. I can't express  how much it all means to me. 
Thank you again!
Mark,
Thank you for helping Andre find the perfect engagement ring and starting us on a journey to the best day of our lives. You are INCREDIBLE!
Mark,
Thank you, thank you, THANK YOU!
You came through witha  very special ring for the woman of my dreams. Thanks for working with my budget and crazy short timeline! I've already let the Ideker family know how great of care you've taken of me. Your passion and service is unmateched. I'm pleased to refer business to you and am grateful for your great service.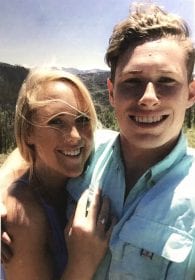 Wanted to Thank you for helping my fiance select the ring of my "dreams". AND for fixing my (2nd) favorite ring when the band busted – even though it wasn't yours. Your customer service & kindness exceeds our every expectation. We are happy to call you our jeweler & recommend you to everyone we know.
Dear Mark,
I don't know how you did it! You created a ring that is exactly what I wanted yet so much more beautiful than I ever dreamed it would be. It's perfect. Stranger comment on it frequently and use words to describe it that are the same words I used to describe my dream ring to you. I am truly in awe and would recommend you to anyone & everyone. 
Thank you, thank you, thank you!
Best,
Dear Mark & Staff,
Falling in love and picking out a ring are some of life's most precious memories! We cannot thank you enough for helping us (chad) customize and craft the most beautiful ring set… and for the continued support through our journey. You and your staff made this experience pleasant and special!
Cheers,
Mark,

Thank you again for all your help! My wife Heather loves her engagement and wedding band! I really appreciate your ability to customize for my ring, too. Thanks again for everything and we wish you all the best!
Thank you,
Hi Mark,
Just wanted to thank you for not only repairing my ring, but also revamping my band! I can't wait to see it—I know it will be beautiful. You are simply the best.
Mark,
My ring could not have turned out better.
I absolutely love the design and quality! 
Thank you for making this experience so wonderful.
Best regards,
Mark,
It was an honor to wear the beautiful diamond rings on my wedding day! They were stunning! We also appreciate all your help picking out wedding bands. AJs is so perfect for him. Thanks again for all that you've done for us. We're already referred you to a few friends. 🙂
Hope to see you soon!
Mark,

Thank you so much for working with us and making my engagement ring one of a kind and so special. Pat loves his wedding and my band completes my set! We love them! We though you are awesome and loved working with you!
Love.
Dear Mark & Nataliya,

Thank you from the bottom of our hearts for everything that you both have done for us & for making our dreams come true! It is people like you that make this world a better place & we are so blessed to know you both.
Love,
Mark,
Thank you for helping me find the perfect ring for my soon-to-be fiancée, Madeline.
I truly appreciate the way you do business. Happy holidays!
Mark & Nataliya,

Just wanted to Let you know I proposed to Erin on a moonlit beach on Maui. Thank you for taking the time with us to design the perfect ring. It was everything she wanted it to be!  – Ryan
Aloha, our engagement was perfect! A beautiful beach on a beautiful night. A gorgeous ring and family to celebrate with. Thank you both for your contribution to our happy night! The ring is beyond perfect and I can't stop looking at it. 
We really appreciate the time and energy you put into designing my ring. It's been a pleasure! – Erin
Mark,

Thank you so much for your impeccable service. Ryan and I were thrilled to work with you. We love our rings and are happy to have gained such a positive experience working with you. We've referred six of our friends to you (hope that's ok) and they too loved working with you. We hope to see you in nine months when we return to purchase a second band to match Ashley's wedding band. Thank you for everything. We appreciate it. 
Best,
Mark,

Thank you so much for replacing one of my pave diamonds. your customer service has been incredible throughout the process of buying my engagement ring and both of our wedding bands. We are grateful to you and how you have made the begining of our new life together so special!
[yelp-reviews-pro business_id=yMFjtCYHXph9sZ9Ou5AU2Q auto_load=true rating_snippet=true view_mode=list]